Dating Tips For Guys: Bringing Out Your Inner "Bad Boy" Can Entice Some Women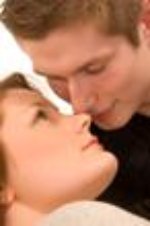 Can dating tips for guys work? Some can. And this one might if your mojo needs a boost. Sometimes it seems that when it comes to men attracting women, guys fall into two categories: the nice ones . . . and the bad boys.
If you're a nice guy you've probably discovered that some women aren't interested in you. You're too predictable and they're attracted to "bad boys." But if you're a bad boy, you've probably learned that many women steer clear because you're too risky of a proposition. The dating tips for guys that can work explore the middle ground . . . embracing your "inner bad boy" for a little more spark, but not bad enough to drive women away.
Here are a few ways to find that compromise:
Do something unexpected
If there's one thing women love, it's a surprise. One way to achieve this is to play with social norms. For example, let's say you're involved in a conversation with a woman you've met and all signs make you think she's attracted. The conversation is going well, and she might think you're settling in for a long talk. You can release your inner bad boy by telling her, "It's been great talking to you, but I've got to leave." By showing her this unexpected side of you once you've captured her interest, you can make her heart flutter even more. Just leave her your cell number before you go . . .
The same goes for how you act. If you're Mr. Nice Guy, don't be so predictable. Because of how nice you are, a woman might expect certain behaviors from you. So be different. Flirt a bit more shamelessly. Show her you're fun and fearless. Tease her more than you'd normally tease a woman. Don't be a jerk; just be a confident guy who can get away with things that aren't "the norm." Many women will be more attracted if you shake up their expectations, so do the unexpected.
Show some attitude
A little humility can go a long way, but sometimes bringing out your bad boy braggadocio can win a woman over. Mutual attraction is a complicated dance . . . she wants to be pursued, but if she likes you, she might be more inclined to pursue you, especially if you show her you're confident, independent and self-reliant. Let her know you don't care what others think. No matter how a woman reacts, it just blows right over you. You don't need anyone and you don't have to cling to anyone. You know you're a good catch.
Show her she's safe with you
Showing her you can protect her is another dating tips for guys. If you're not already at a gym or into martial arts, now is the time. Many women react positively to guys who show they can kick some butt; it's part of that bad boy image, the part that makes women feel safe and secure because deep down, despite their independence, many women want to feel like their guy can protect them. And who knows–you might even meet Ms. Right at the gym!
Break a few rules
Don't break the law, but bad boys use dating tips for guys that flaunt some conventions and traditions. So what if there are people watching! Give her a big kiss in the middle of the street or the movie theater. So what if the boardwalk where you wanted to walk is closed. Take her for a romantic midnight stroll anyway. Convince her to stay out late even if you both have to work the next day. In the world of romance, rules are sometimes made to be broken . . . and the fun and freedom of breaking them can make her more attracted to you.
To have dating tips for guys work for you, sometimes you need to be less nice guy and more bad boy. See if this strategy can work for you.
Visit these pages for more information:

Dating Tips For Shy Guys Help You Build Confidence With Women

The Best Dating Women Tips: Pay Attention To How You Sound and Look

Romantic Dating Tips Show Her How Much You Care

Return to Relationship Advice Home